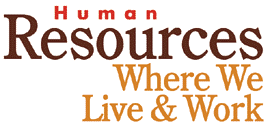 Foster Farms' corporate and manufacturing headquarters -- and the bulk of our employment opportunities -- are based in California's San Joaquin Valley, in Livingston. We have additional facilities throughout the state, as well as in Oregon, Washington and Alabama.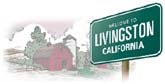 Livingston, California
Approximately 90 minutes from the richness and excitement of the Bay Area -- San Francisco restaurants and galleries, Napa wineries, 49ers and Giants, the ocean -- Livingston also offers quick access to Sierra Nevada skiing and Yosemite camping and hiking to the east. Situated in the San Joaquin Valley, Livingston (and nearby Modesto, Fresno, Turlock and other communities) is surrounded by rich agricultural land which produces much of the country's fresh vegetables and fruits.
Average temperature: 55°F winter, 80°F spring and fall, 95°F summer. Average rainfall: 12 inches. Which leaves you with a lot of pleasant weekends in a boat, rock climbing, winetasting, skiing, biking and sunning.
What's nearby: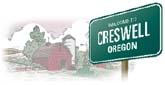 Creswell, Oregon
Creswell, Oregon is a small, friendly community of close to 3,000, located approximately 15 minutes south of Eugene (pop. approx. 130,000) off of Interstate 5, about a 2 1/2-hour drive to Portland. Situated close to the Willamette River and surrounded by lush green farmland, creeks and forest, Creswell residents appreciate the affordable housing and country living, as well as easy access to exceptional fishing, rafting, boating, camping and hiking. The top industry of Creswell is poultry processing, followed by timber industries and technology.
Creswell's temperatures range from 40°F to 90°F; Average annual rainfall is 46 inches.
What's nearby...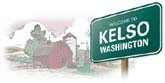 Kelso, Washington
Located in southwestern Washington on Interstate 5 near the Columbia River, Kelso is 48 miles north of Portland, 125 miles south of Seattle and 80 short miles to the coast. Population of Kelso is just over 11,800 residents, who call their town "The City of Friendly People."
Ideal for outdoor enthusiasts, Kelso is surrounded by forest, exceptional river recreation and Cascade Mountain camping, hiking and mountain biking.
The top employer in Kelso is the school district, followed by recreational craft manufacturing and retail. Kelso's average mid-summer daytime temperature is approximately 76°F; in January temperatures hover around 46°F; average annual rainfall is 44 inches.
What's nearby...