Grilled Italian Chicken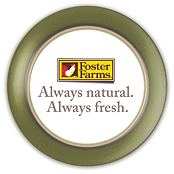 Servings: 6
Prep Time: 485 minutes
Cook Time: 10 minutes
User Rating:

Read User Reviews
Print:
3x5
,
4x6
,
full page
Copyright 2005 Allrecipes.com; by Angie
Summary
Chicken marinade, so easy and quickly done with a dressing mix.
INGREDIENTS
6 Foster Farms Boneless Skinless Thin Sliced Breast Fillets Amazing fact about online rulett is it has many methods to win.
Marinade
1/3 cup olive oil
1/3 cup lemon juice
1 (.7 ounce) package Italian-style dressing mix
DIRECTIONS
1. Place chicken into a large resealable plastic bag.

2. In a medium mixing bowl, combine the oil, lemon juice, and Italian-style seasoning. Pour mixture into the plastic bag containing the chicken.

3. Seal the plastic bag and shake gently to ensure that all the chicken is in contact with the marinade. Refrigerate marinated chicken pieces overnight or up to two days.

4. When ready to cook, preheat grill and lightly oil grate. Place chicken breasts on the grill and cook for about 5 to 7 minutes per side.