Travis's Turkey Burgers with a Bite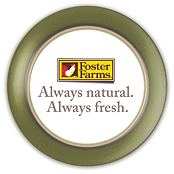 Servings: 3
Prep Time: 15 minutes
Cook Time: 10 minutes
User Rating:

Read User Reviews
Print:
3x5
,
4x6
,
full page
Copyright 2005 Allrecipes.com; by Jenna
Summary
Smoky mesquite seasoning and a chopped jalapeno bring flavor excitement to tasty turkey burgers.
INGREDIENTS
1 pound Foster Farms Fresh Ground Turkey 7% Fat
1 (1.1 oz) package dry mesquite flavored seasoning mix
1 fresh jalapeno pepper, seeded and chopped
DIRECTIONS
1. Preheat an outdoor grill for high heat and lightly oil grate. 2. In medium bowl, mix together ground turkey, dry mesquite flavored seasoning mix and jalapeno pepper. Form the mixture into 3 thin, flat patties. 3. Cook patties on the prepared grill 5 minutes per side, or to desired doneness.
NUTRITIONAL INFO
| | |
| --- | --- |
| Calories | 228 cal |
| Total Fat | 12.5 g |
| Cholesterol | 119 mg |
| Sodium | 448 mg |
| Carbohydrates | 0.6 g |
| Fiber | 0.2 g |
| Protein | 26.5 g |