Asiago Sun-Dried Tomato Pasta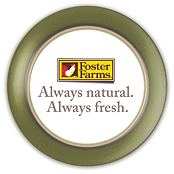 Servings: 6
Prep Time: 25 minutes
Cook Time: 35 minutes
User Rating:

Read User Reviews
Print:
3x5
,
4x6
,
full page
Copyright 2005 Allrecipes.com; by Michelle
Summary
Creamy is the definitive word in this dish. Grilled chicken, bacon, red onion, garlic and sun-dried tomatoes are simmered in a creamy sauce.
INGREDIENTS
2 cups heavy cream
1 cube chicken bouillon
1 tablespoon Asiago Cheese
1 tablespoon cornstarch, mixed with equal parts water
1 cup chopped sun-dried tomatoes
1 (16 ounce) package bow tie pasta
3/4 cup bacon
1/4 cup butter
1 cup diced red onion
2 cloves garlic, chopped
1 cup chopped green onion
1 pound grilled skinless, boneless chicken breast, diced
1 cup heavy cream
2 tablespoons chopped fresh parsley
DIRECTIONS
1. In a large saucepan over medium heat, cook 2 cups cream until just bubbling. Watch carefully, to ensure that it doesn't boil over. Stir in bouillon and Asiago cheese. Stir with a whisk until dissolved. Add cornstarch mixture, and simmer until sauce is thickened, stirring constantly. Mix in the sun-dried tomatoes. Set aside, or cover and refrigerate for later use.

2. Bring a large pot of lightly salted water to a boil. Add pasta and cook for 8 to 10 minutes or until al dente; drain. Place bacon in a large, deep skillet. Cook over medium high heat until evenly brown. Drain, crumble and set aside.

3. Melt butter in a large saucepan over medium heat. Saute red onion until soft and translucent. Stir in garlic and cooked bacon, and cook for 2 minutes. Stir in green onions, chicken and 1 cup cream. Cook, stirring, until cream is heated through. Add Asiago cream sauce, and heat through. Toss with cooked pasta until evenly coated, and sprinkle with chopped parsley.
NUTRITIONAL INFO
| | |
| --- | --- |
| calories | 1062 cal |
| total fat | 72.7 g |
| cholesterol | 257 mg |
| sodium | 737 mg |
| carbohydrates | 68.2 g |
| fiber | 4.7 g |
| protein | 37.5 g |