Gypsy Chicken Stew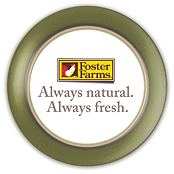 Servings: 5
Prep Time: 10 minutes
User Rating:

Read User Reviews
Print:
3x5
,
4x6
,
full page
Copyright 2005 Allrecipes.com; by Colleen Kerns
INGREDIENTS
1 (4 pound) Foster Farms Whole Cut Up Chicken
2 1/2 cups dry sherry
1 1/2 cups chicken stock
8 cloves garlic, halved
3 onions, quartered
4 fresh green chile peppers
6 large tomatoes, peeled and quartered
salt to taste
1/4 cup shredded Monterey Jack cheese (optional)
1 tablespoon vegetable oil
DIRECTIONS
1. In a large, stewing pot, place whole chicken, 1 1/2 cup sherry, stock, garlic, and onions. Simmer for 1 hour. 2. Meanwhile, place green chilies in a roasting pan, and drizzle with 1 tablespoon oil. Bake at 375 degrees F (190 degrees C) until skins begin to blacken. Peel and seed the peppers. 3. Remove chicken from pot, and set aside to cool. Add green chilies and tomatoes to simmering stock. 4. When chicken is cool enough to touch, remove the meat from the bones. Return meat to pot. Also, add 1 cup more sherry, and salt to taste. Simmer at least 30 minutes more. Serve with a little shredded cheese on top.
NUTRITIONAL INFO
| | |
| --- | --- |
| Calories | 1041 cal |
| Total Fat | 60.7 g |
| Cholesterol | 277 mg |
| Sodium | 1327 mg |
| Carbohydrates | 39.7 g |
| Fiber | 4.2 g |
| Protein | 73.2 g |