Chutney Chicken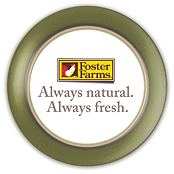 Summary
Cut the sweetness of prepared chutney with packaged onion soup in this quick chicken bake.
INGREDIENTS
12 chicken thighs
1 (12 ounce) jar hot chutney
1 (1 ounce) package dry onion soup mix
DIRECTIONS
1. Preheat oven to 375 degrees F (190 degrees C).

2. In a medium bowl, combine chutney and dry soup mix. Mix together. Season chicken pieces with salt and pepper to taste. Place seasoned chicken pieces in a 9x13 inch baking dish and pour chutney mixture over chicken.

3. Bake in the preheated oven for 45 to 60 minutes, or until chutney sauce has turned brown and crunchy.


NUTRITIONAL INFO
| | |
| --- | --- |
| calories | 495 cal |
| total fat | 29 g |
| cholesterol | 158 mg |
| sodium | 566 mg |
| carbohydrates | 25 g |
| fiber | 1.5 g |
| protein | 33.5 g |