Indonesian Satay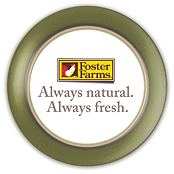 Servings: 6
Prep Time: 50 minutes
Cook Time: 10 minutes
User Rating:

Read User Reviews
Print:
3x5
,
4x6
,
full page
Copyright 2005 Allrecipes.com; by Estherlita Santoso
Summary
Boneless chicken meat is marinated in a soy sauce mixture, cooked on the grill, and served with a delicious peanut sauce.
INGREDIENTS
Marinade:
3 tablespoons soy sauce
3 tablespoons tomato sauce
1 tablespoon peanut oil
2 cloves garlic, peeled and minced
1 pinch ground black pepper
1 pinch ground cumin
Chicken:
6 Foster Farms Boneless Skinless Breast Fillets, cubed
Satay:
1 tablespoon vegetable oil
1/4 cup minced onion
1 clove garlic, peeled and minced
1 cup water
1/2 cup chunky peanut butter
2 tablespoons soy sauce
2 tablespoons white sugar
1 tablespoon lemon juice
Other:
skewers
DIRECTIONS
1. In a bowl, mix soy sauce, tomato sauce, peanut oil, garlic, black pepper, and cumin. Place chicken into the mixture, and stir to coat. Cover, and marinate in the refrigerator for at least 15 minutes, but not overnight. This will make the meat too dark.

2. Preheat the grill for high heat.

3. Heat vegetable oil in a saucepan over medium heat, and saute onion and garlic until lightly browned. Mix in water, peanut butter, soy sauce, and sugar. Cook and stir until well blended. Remove from heat, mix in lemon juice, and set aside.

4. Lightly oil the grill grate. Thread chicken onto skewers, and discard marinade. Grill skewers about 5 minutes per side, until chicken juices run clear. Serve with the peanut sauce.
NUTRITIONAL INFO
| | |
| --- | --- |
| Calories | 329 cal |
| Total Fat | 18.2 g |
| Cholesterol | 67 mg |
| Sodium | 974 mg |
| Carbohydrates | 12 g |
| Fiber | 1.9 g |
| Protein | 30.7 g |