Homey Giblets and Rice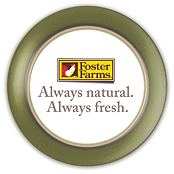 Servings: 4
Prep Time: 75 minutes
Cook Time: 25 minutes
User Rating:

Read User Reviews
Print:
3x5
,
4x6
,
full page
Foster Farms Recipe
Summary
Enjoy this tasty recipe using Foster Farms hearts and gizzards. Delicous when served with a side salad of fresh greens.
INGREDIENTS
Hearts and Gizzards:
1 package Foster Farms Hearts and Gizzards
2 cups water
1 large onion, chopped
1 1/2 teaspoons salt
1/2 bay leaf
Rice Mixture:
1 cup raw regular rice
1 cup sliced celery
Top With:
1 cup grated Cheddar cheese
1/4 cup chopped parsley
USER NOTES & RATINGS
8/20/2007 Reviewed by BROOKE WILSON

Rate and add Comments
DIRECTIONS
1. Place chicken hearts and gizzards in a pot, add water, onion, salt and bay leaf and bring to a boil. Cover and turn heat to low and cook about 1 hour or until tender. Cool sufficiently to handle giblets. Remove giblets. Trim membranes from gizzards, and chop gizzards and hearts fine.

2. Skim off fat from broth. Measure 2 cups broth and heat to boiling. Stir in rice, giblets and celery, and bring back to a boil.

3. Cover, turn heat to low and cook 20 minutes or until rice is tender and liquid is absorbed. Stir in cheese and parsley. Heat very slowly, for a minute or two, just until cheese melts.