Greek Lemon Chicken Soup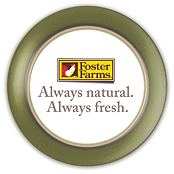 Servings: 16
Prep Time: 25 minutes
Cook Time: 40 minutes
User Rating:

Read User Reviews
Print:
3x5
,
4x6
,
full page
Copyright 2009 Allrecipes.com; by Shelley Ross
Summary
This soup is perfect as an introduction to a full Greek meal, or a hearty bowlful for a meal in itself. Serve with fresh pita triangles, and you'll be sure to please your guests!!
INGREDIENTS
8 cups chicken broth
1/2 cup fresh lemon juice
1/2 cup shredded carrots
1/2 cup chopped onion
1/2 cup chopped celery
6 tablespoons chicken soup base
1/4 teaspoon ground white pepper
1/4 cup margarine
1/4 cup all-purpose flour
1 cup cooked white rice
1 cup Foster Farms Breast Tenders, cooked and diced
16 slices lemon
8 egg yolks
DIRECTIONS
1. In a large pot, combine the chicken broth, lemon juice, carrots, onions, celery, soup base, and white pepper. Bring to a boil on high, then simmer for 20 minutes.

2. Blend the butter and the flour together. Then gradually add it to the soup mixture. Simmer for 10 minutes more, stirring frequently.

3. Meanwhile, beat the egg yolks until light in color. Gradually add some of the hot soup to the egg yolks, stirring constantly. Return the egg mixture to the soup pot and heat through. Add the rice and chicken. Ladle hot soup into bowls and garnish with lemon slices.
NUTRITIONAL INFO
| | |
| --- | --- |
| calories | 127 cal |
| total fat | 7 g |
| cholesterol | 114 mg |
| sodium | 1235 mg |
| carbohydrates | 8.9 g |
| fiber | 1.1 g |
| protein | 7.9 g |