Black Bean And Corn Salad II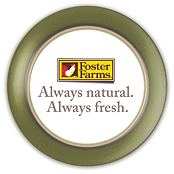 Servings: 6
Prep Time: 25 minutes
User Rating:

Read User Reviews
Print:
3x5
,
4x6
,
full page
Copyright 2009 Allrecipes.com; by Jen
Summary
A tasty lime dressing, with cayenne and garlic added for kick, make this salad a bit different from the one above. Avocado too. And this salad doesn't need to sit in the frig, it can be served to four hungry people immediately.
INGREDIENTS
Lime Dressing
1/3 cup fresh lime juice
1/2 cup olive oil
1 clove garlic, minced
1 teaspoon salt
1/8 teaspoon ground cayenne pepper
Salad
2 (15 ounce) cans black beans, rinsed and drained
1 1/2 cups frozen corn kernels
1 avocado- peeled, pitted and diced
1 red bell pepper, chopped
2 tomatoes, chopped
6 green onions, thinly sliced
1/2 cup chopped fresh cilantro (optional)
USER NOTES & RATINGS
7/8/2006 Reviewed by Geralen Fitzsimmons

Rate and add Comments
DIRECTIONS
1. Place lime juice, olive oil, garlic, salt, and cayenne pepper in a small jar. Cover with lid, and shake until ingredients are well mixed.

2. In a salad bowl, combine beans, corn, avocado, bell pepper, tomatoes, green onions, and cilantro. Shake lime dressing, and pour it over the salad. Stir salad to coat vegetables and beans with dressing, and serve.
NUTRITIONAL INFO
| | |
| --- | --- |
| Calories | 392 cal |
| Total Fat | 24.8 g |
| Cholesterol | 0 mg |
| Sodium | 831 mg |
| Carbohydrates | 35.1 g |
| Fiber | 11.6 g |
| Protein | 10.4 g |