Green Salad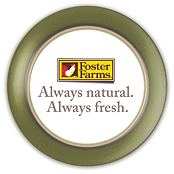 Servings: 8
Prep Time: 15 minutes
Cook Time: 15 minutes
User Rating:

Read User Reviews
Print:
3x5
,
4x6
,
full page
Copyright 2009 Allrecipes.com; by anonymous
Summary
This is a hearty salad, full of variety. There's assorted greens, veggies, and a bit of garlic and onion powder to add some zip. Choose your favorite dressing and you have a nice, easy salad that's a meal in itself.
INGREDIENTS
1/2 cup chopped onion
1/2 cup chopped green bell pepper
2 (10 ounce) packages mixed salad greens
4 thinly sliced chicken deli meat, chopped
1 tomato, chopped
1/4 teaspoon onion powder
3 dashes garlic powder
1 pinch ground black pepper
2 pinches salt
3 tablespoons balsamic vinaigrette salad dressing
DIRECTIONS
1. Microwave or saute onion and bell pepper until soft; set aside to cool.

2. In a large salad bowl, combine the onion, pepper, salad greens, deli meat and tomato. Sprinkle with the onion powder, garlic powder, black pepper and salt. Toss to mix.

3. Pour on enough salad dressing or vinegar to coat, toss again and serve.
NUTRITIONAL INFO
| | |
| --- | --- |
| Calories | 48 cal |
| Total Fat | 2.2 g |
| Cholesterol | 3 mg |
| Sodium | 260 mg |
| Carbohydrates | 5.5 g |
| Fiber | 2.1 g |
| Protein | 2.7 g |