Turkey and Provolone Sandwiches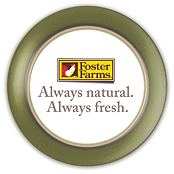 Servings: 6
Prep Time: 15 minutes
Cook Time: 5 minutes
User Rating:

Read User Reviews
Print:
3x5
,
4x6
,
full page
Copyright 2009 Allrecipes.com; by Jennifer Gatlin
Summary
Hoagie rolls baked with slices of turkey and provolone cheese and a mushroom/onion saute mixture, then topped with olives, tomato and lettuce. This is a favorite meal with my family. I make it using the turkey and cheese from our local grocery store deli. Note: If desired, spread mustard and mayonnaise on top half of bread before completing sandwich.
INGREDIENTS
1 pound Foster Farms Oven Roasted Turkey Breast
6 hoagie rolls, split lengthwise
Onion/Mushroom Mixture
1 tablespoon butter
6 large mushrooms, sliced
1 small onion, chopped
Sandwich Toppings
1 pound sliced provolone cheese
1/4 cup sliced black olives
6 slices tomato
6 leaves iceberg lettuce
USER NOTES & RATINGS
3/23/2006 Reviewed by aaron bart

Rate and add Comments
DIRECTIONS
1. Preheat oven to 400 degrees F (200 degrees C).

2. Melt butter in a small skillet over medium heat. Saute mushrooms and onion until tender; set aside. Place bottom halves of bread on a lined cookie sheet. Top each with 1 to 2 slices turkey, mushroom/onion mixture, and 1 to 2 slices cheese.

3. Bake in preheated oven for about 5 minutes, or until cheese is melted. Remove from oven and top each sandwich with olives, tomato and lettuce. Place top half of bread on each sandwich and serve.
NUTRITIONAL INFO
| | |
| --- | --- |
| Calories | 577 cal |
| Total Fat | 28.7 g |
| Cholesterol | 88 mg |
| Sodium | 1966 mg |
| Carbohydrates | 40 g |
| Fiber | 3.1 g |
| Protein | 39.7 g |