Lorraine's Club Sandwich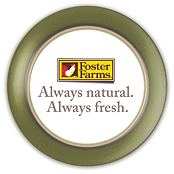 Servings: 1
Prep Time: 5 minutes
Cook Time: 5 minutes
User Rating:

Read User Reviews
Print:
3x5
,
4x6
,
full page
Copyright 2009 Allrecipes.com; by Lorraine Winkel
Summary
A triple-decked sandwich with bacon, Foster Farms turkey ham, lettuce and tomato.
INGREDIENTS
2 (1 ounce) slices Foster Farms Oven Roasted Turkey Breast (10 oz.)
2 slices bacon
3 slices bread, toasted
3 tablespoons mayonnaise
2 leaves lettuce
2 slices tomato
DIRECTIONS
1. Place bacon in a heavy skillet. Cook over medium high heat until evenly brown. Drain on paper towels.

2. Spread each slice of bread with mayonnaise. On one slice of toast, place the turkey and lettuce. Cover with a slice of toast, then the bacon and tomato. Top with last slice of toast.
NUTRITIONAL INFO
| | |
| --- | --- |
| Calories | 874 cal |
| Total Fat | 69 g |
| Cholesterol | 85 mg |
| Sodium | 1711 mg |
| Carbohydrates | 43.1 g |
| Fiber | 2.5 g |
| Protein | 21.2 g |