Grilled Turkey Legs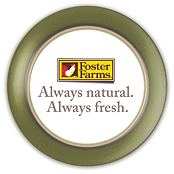 Servings: 6
Prep Time: 25 minutes
Cook Time: 50 minutes
User Rating:

Read User Reviews
Print:
3x5
,
4x6
,
full page
Copyright 2009 Allrecipes.com; by Tony B
Summary
Turkey legs are cooked in a sweet and spicy mixture, then grilled to crisp perfection.
INGREDIENTS
Sauce:
1 (2 liter) bottle lemon-lime flavored carbonated beverage
2 tablespoons sugar
2 tablespoons hot sauce
1 tablespoon crushed red pepper flakes
1 tablespoon black pepper
1 large sweet onion, sliced
Turkey:
4 Foster Farms Turkey Tray Pack Drums
2 tablespoons honey
1 tablespoon steak seasoning
DIRECTIONS
1. Preheat an outdoor grill for high heat, and lightly oil grate.

2. In a large pot, mix the lemon-lime flavored carbonated beverage, sugar, hot sauce, red pepper, pepper, and onion. Place the turkey legs in the mixture, and bring to a boil. Cook 30 to 45 minutes, until the turkey has reached an internal temperature of 180 degrees F (80 degrees C).

3. Remove onion slices from the mixture, and arrange on the prepared grill. Place turkey legs over the onions. Drizzle with honey, and season with steak seasoning. Cook, tuning once, 20 minutes, or until a crisp browned crust has formed on the turkey legs.
NUTRITIONAL INFO
| | |
| --- | --- |
| Calories | 495 cal |
| Total Fat | 9.6 g |
| Cholesterol | 119 mg |
| Sodium | 759 mg |
| Carbohydrates | 52.7 g |
| Fiber | 1.8 g |
| Protein | 49.4 g |