Country Casserole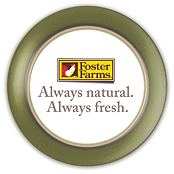 Servings: 6
Prep Time: 20 minutes
Cook Time: 15 minutes
User Rating:

Read User Reviews
Print:
3x5
,
4x6
,
full page
Copyright 2009 Allrecipes.com; by JONIJOJO
Summary
A satisfying casserole filled with simple and delicious ingredients! Great served with a salad. This is my husband's favorite. Enjoy!
INGREDIENTS
1 pound Foster Farms Fresh Ground Turkey 7% Fat
3/4 cup elbow macaroni
1 (15 ounce) can baked beans with pork
1/2 cup chopped green pepper
1 (10 ounce) can refrigerated biscuit dough
1 (5.5 ounce) can tomato-vegetable juice cocktail
salt and pepper to taste
6 slices American cheese
DIRECTIONS
1. Preheat the oven to 375 degrees F (190 degrees C). Bring a small saucepan of lightly salted water to a boil. Add macaroni, and cook for 8 minutes, or until tender. Drain, and set aside.

2. Place ground turkey and green pepper in a large skillet. Cook over medium-high heat until browned. Drain grease, and return skillet to heat. Stir in the beans, cooked macaroni, vegetable juice, salt and pepper. Heat through, and pour into a 9x9 inch baking dish or casserole dish. Separate biscuits, and cut into quarters. Place the biscuits on a baking sheet.

3. Bake the casserole uncovered, and at the same time bake the biscuits for 15 minutes in the preheated oven, or until the biscuits are done. Just before the biscuits are done, remove the casserole from the oven, and lay slices of cheese over the top. Return to the oven to melt.

4. To serve, dish the mixture out onto serving plates, and press a few biscuit quarters into each helping.
NUTRITIONAL INFO
| | |
| --- | --- |
| Calories | 569 cal |
| Total Fat | 26.4 g |
| Cholesterol | 109 mg |
| Sodium | 1308 mg |
| Carbohydrates | 47.4 g |
| Fiber | 5 g |
| Protein | 35.5 g |