Salad with Artichokes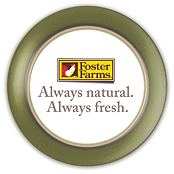 Servings: 5
Prep Time: 15 minutes
User Rating:

Read User Reviews
Print:
3x5
,
4x6
,
full page
Copyright 2009 Allrecipes.com; by Cindy
Summary
There 's mixed greens in this great salad, along with artichoke hearts and slices of big fat red onion. Toss with a garlicky vinaigrette dressing, top with some grated Parmesan, and you 're ready.
INGREDIENTS
4 cups mixed salad greens
1/2 red onion, sliced
1 (14 ounce) can artichoke hearts in water, drained
3 tablespoons grated Parmesan cheese
Dressing>
1/2 cup vegetable oil
1/2 cup red wine vinegar
1 teaspoon seasoned salt
1 teaspoon ground black pepper
1 teaspoon garlic powder
DIRECTIONS
1. In a large bowl, combine the mixed greens, onion, and artichoke hearts.

2. In a medium-size mixing bowl, whisk together the oil, vinegar, seasoned salt, pepper, and garlic.

3. Pour enough dressing over salad to coat, and toss well. Sprinkle with grated cheese, and serve.
NUTRITIONAL INFO
| | |
| --- | --- |
| Calories | 274 cal |
| Total Fat | 23.1 g |
| Cholesterol | 2 mg |
| Sodium | 729 mg |
| Carbohydrates | 14.2 g |
| Fiber | 4.1 g |
| Protein | 5 g |