Turkey Delight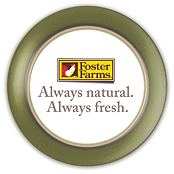 Servings: 32
Prep Time: 15 minutes
Cook Time: 60 minutes
User Rating:

Read User Reviews
Print:
3x5
,
4x6
,
full page
Copyright 2009 Allrecipes.com; by Ann Orwig
Summary
Turkey Delight is a delicious way to use everyone's favorite Thanksgiving leftovers in a single dish. Turkey, gravy, potatoes and stuffing form a magnificent holiday quartet. I often prepare the dish on Thanksgiving Day, then cook it a few days later.
INGREDIENTS
4 cups Foster Farms Fresh Turkey Breast Cutlets, cooked and chopped OR Leftover Turkey
1 (6 ounce) package dry bread stuffing mix
12 potatoes, peeled and chopped
2 cups turkey gravy
DIRECTIONS
1. Preheat oven to 350 degrees F (175 degrees C).

2. Bring a large pot of salted water to a boil. Add potatoes and cook until tender but still firm, about 15 minutes. Drain and mash.

3. Prepare stuffing as directed.

4. Place the stuffing in a 2 quart baking dish. Layer with turkey and cover with 1 cup gravy. Top with mashed potatoes and the remaining gravy.

5. Bake covered in the preheated oven 45 minutes, or until bubbly and lightly browned.
NUTRITIONAL INFO
| | |
| --- | --- |
| Calories | 98 cal |
| Total Fat | 1.6 g |
| Cholesterol | 13 mg |
| Sodium | 174 mg |
| Carbohydrates | 13.1 g |
| Fiber | 1.3 g |
| Protein | 6.9 g |