Turkey 'n Stuffing Bake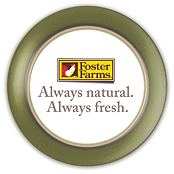 Servings: 5
Prep Time: 10 minutes
Cook Time: 35 minutes
User Rating:

Read User Reviews
Print:
3x5
,
4x6
,
full page
Copyright 2009 Allrecipes.com; by Earla Taylor
Summary
Use leftover turkey to make this casserole with canned cream of celery soup, frozen peas and French fried onions.
INGREDIENTS
1 1/2 cups Foster Farms Fresh Turkey Breast Cutlets, cooked and cubed OR leftover Turkey
Stuffing
3 cups prepared stuffing
2 3/4 ounces French fried onions
1 (10.75 ounce) can condensed cream of celery soup
3/4 cup milk
1 (10 ounce) package frozen green peas, thawed
DIRECTIONS
1. Combine stuffing and 1/2 can onions. Spoon stuffing mixture into a 9 inch shallow baking dish. Press stuffing across bottom and up sides of dish to form a shell.

2. Combine undiluted soup, milk, turkey, and peas; pour into stuffing shell.

3. Bake, covered, at 350 degrees F (175 degrees C) for 30 minutes. Top with remaining onions. Bake, uncovered, 5 minutes longer. Serve hot.


NUTRITIONAL INFO
| | |
| --- | --- |
| Calories | 501 cal |
| Total Fat | 26.6 g |
| Cholesterol | 44 mg |
| Sodium | 1351 mg |
| Carbohydrates | 44.9 g |
| Fiber | 4.2 g |
| Protein | 21.6 g |