Awesome Turkey Giblet Stock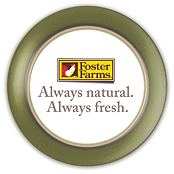 Servings: 1
Prep Time: 15 minutes
Cook Time: 90 minutes
User Rating:

Read User Reviews
Print:
3x5
,
4x6
,
full page
Copyright 2009 Allrecipes.com; by Stacy M. Polcyn
Summary
Use this stock to make the Awesome Sausage, Apple and Dried Cranberry Stuffing. It can be made up to two days ahead, stored refrigerated in an airtight container.
INGREDIENTS
1 giblets, neck and liver from Foster Farms Fresh Whole Turkey OR leftover Turkey
6 cups water
1 stalk celery, sliced
1 carrot, sliced
1 onion, quartered
2 tangerines, zested
1 bay leaf
1 teaspoon whole black peppercorns
DIRECTIONS
1. In a large saucepan, combine the neck and giblets (excluding the liver), 6 cups water, celery, carrot, onion, tangerine rind, bay leaf and peppercorns. Bring mixture to a boil, reduce heat and continue to cook at a simmer, skimming the froth occasionally for 1 hour. Add liver and continue to cook at a bare simmer for an additional 30 minutes.

2. Strain the stock through a fine sieve into a bowl. Reserve the liver for Awesome Sausage, Apple & Dried Cranberry Stuffing. Reserve the neck and remaining giblets for the gravy. There should be about 3 cups of stock. If there is more, simmer the stock until it is reduced to about 3 cups; if there is less, add enough water to measure about 3 cups.
NUTRITIONAL INFO
| | |
| --- | --- |
| Calories | 406 cal |
| Total Fat | 10.7 g |
| Cholesterol | 688 mg |
| Sodium | 315 mg |
| Carbohydrates | 26.4 g |
| Fiber | 6.2 g |
| Protein | 49.8 g |