Grandpa's Special Stuffing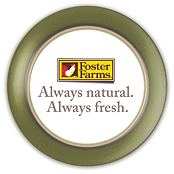 Summary
Italian style, with prosciutto, salami, and pepperoni. My Grandfather made this stuffing whenever he made a turkey. We all loved it so much that he had to make extra in a casserole dish!
INGREDIENTS
1 (1 pound) loaf white bread, cut into cubes
8 eggs beaten
1 cup diced prosciutto
1 cup diced salami
4 ounces diced pepperoni
16 ounces mozzarella cheese, cubed
1/4 cup grated Parmesan cheese
2 tablespoons chopped fresh parsley
ground black pepper to taste
DIRECTIONS
1. Place bread cubes in a large bowl and sprinke with enough water to moisten.

2. Add the eggs, prosciutto, salami, pepperoni, Mozzarella, Parmesan, parsley and pepper; mix well.

3. Place stuffing in a casserole dish. Bake uncovered at 375 degrees F (190 degrees C) for 35 to 45 minutes.